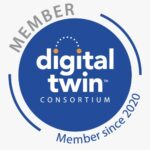 What We Believe In
At Reimagine Data Pty Ltd we believe that every decision made should be based on smart information. We achieve that with the help of collecting, integrating, predicting and delivering data in a simplified format through our unique and unmatched Visualiser capability. With an integrated view of disparate information, our customers will be able to make better decisions faster.
Our Services
The Reimagine Data Platform performs Predictive and Prescriptive Asset Management with insights in optimising Energy, Fertigation and Irrigation. Predicting equipment failure, deterioration, breakdown, and applying remediation enables us to server our customer needs. Customers are able to leverage the Platform capabilities without having to incur the challenge and expense of designing, building and managing it themselves.  We partner with Industrial Product manufactures to deliver data-driven insight from desperate systems.
Reimaginedata's Enrich and Enhanced Support services are the answer for businesses facing these challenges. These services provide the flexibility to change or grow as your needs change and increase efficiency.